Quick Tip: Be Decisive.
Do you know you need to market yourself but you haven't started yet? Is your marketing inconsistent? Do you have projects that are ready for you to take action on but haven't?
That means it's time to be decisive.
WAY too much time and energy is wasted on indecision.
And it can show.
When I was a professional organizer, the biggest cause of clutter for my clients was indecision. Most of the stuff laying about just needed to have a decision made. Do I still need this? Does it stay or go? Where will it live in my home?
As I guided them through these decisions, the clutter cleared up. As they continued to make decisions, the clutter stayed away.
In performance, you have to make creative decisions. If you don't, the performance becomes muddy and meh.
Every director I've worked with has said to make clear choices. The choices can always be changed if they don't fit with the overall vision, but those first choices have to be made so there's something to work with. If not, you can easily end up with a lackluster performance.
In your marketing, make decisions. Be solidly decisive. What is your strategy? How will you carry that out? What is your aesthetic? What is your brand voice?
Pro Tip: Don't be afraid to make a wrong choice. After all, you can always change it.
The good news is, when you make these marketing decisions, executing your marketing plan actually becomes SO MUCH EASIER because the decisions have been made. All you have to do is execute.
For the LONGEST time (I'm talking yeeeeeears) I resisted making editorial calendars for my social media and blog. However, when I finally sucked it up and did it, it took off SO MUCH PRESSURE.
Making decisions about what I was going to write ahead of time made the work process infinitely easier. When it was time to write, I no longer had to think about what to write. "I don't feel like it," was no longer on the table. I looked at the calendar and did what was planned.
Plus, it's not like I can't change the plan if necessary. If something more timely comes up, then I write about it instead and re-adjust the rest of the plans. I often do that. Marketing is meant to be fluid.
Another example: I've known since I began teaching marketing that I've wanted to create a series of … something … workbooks, courses, workshops, something to teach performers and other creatives how to market themselves.
The reason why it took over a year to bring the first workbook to life was straight up indecision. Do I create a workbook or online course? If I do an online course, which platform do I host it on? Do I start at the beginning with a marketing 101 and plan and go in a logical order, or do I start with blogging because I've taught a course on that for years and already have a lot of things prepared?
It wasn't until I sick of my own overthinking and how much time it was wasting that I got decisive on what I was going to do (workbooks in the order of which they'd be needed if you were starting from scratch) that I could start to bring those plans to life.


Make a decision. Be bold.
(My band director always said it's better to make the wrong decision boldly than to be timid with the right one.)
In performance and in your marketing, the results will ALWAYS be better if you make a clear and decisive choice.
What marketing decisions have you been putting off? Choose 1 to 3 things you've been putting off and get decisive with it! Then share in the comments below what you're going to work on so that we can cheer you on!
Need guidance in making those marketing decisions? Check out my services here. I'd love to help.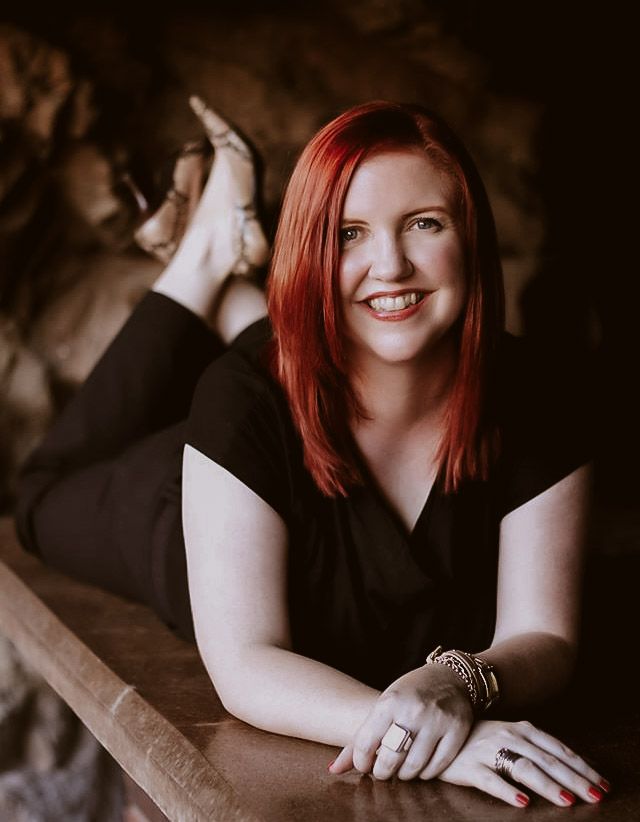 Hey there! I'm Melinda. Nice to meet you! I'm a marketing coach, writer, and performer. I teach performers and other creatives how to market themselves.
Wannabe runner. Love indulgent foods, whiskey, & champagne.
And not necessarily in that order.