How to Create A Kick Ass To-Do List
To market yourself effectively, you need a solid marketing plan. However, even the best plan in the world won't work if you never execute it. (Read here if you need help with implementation.) To stay on top of all those marketing tasks, you need a kick ass to-do list.
The to-do list is vital for clearing our heads, and can help alleviate some anxiety that can come with taking on large plans.
Plus, as you work through your plan, you'll most likely discover more things that need to be done. #snowballeffect. It's good to have everything written down in one central location to help you keep track.
Note: Once upon a time I was a professional organizer and productivity coach. These tips to creating a working to-do list are solid, but I also acknowledge that everyone functions differently. Take what works for you, and leave the rest. The most important thing is that you create a system that helps you take focused, consistent, and meaningful action. It doesn't matter what that system looks like as long as it works for you. Experiment with different options until you discover what works.
How to create a kick ass to-do list.
1. Gather your notes and tasks.
Write down E.V.E.R.Y.T.H.I.N.G. that needs to be done. Action items from your marketing plan. Projects you want to work on. Random ideas floating around in your head. Even the personal bits that need to be taken care of. Don't forget to pull in those any to-dos that may be lying about on scraps of paper and post-its.
The key here is to get everything gathered in one place so you can create the initial master list.
Pro Tip: Many recommend separating personal and professional to-do lists, but I prefer to keep them together. I find it easier to stay on top of everything when I see everything in the same place. If you do better keeping personal and professional separate then by all means do so. However, if you've tried that and it's not worked well for you, try keeping all of the to-dos in the same place.
2. Sort tasks into categories.
Once everything is collected, it's time to sort into categories.
Pro Tip: Categories work best when you go by what first pops into your head. You can work by categories like discussed in last week's blog on implementing your marketing plan (social media, blog, projects, etc.) or by anything else that works well for you. Sort into the categories that feel most natural to you.
Once each task is sorted into their category, sort each task within the category by priority order.
Note: This may feel like overkill. Do it anyway. The reason why we're sorting things into priority order is so that when you work through your to-do list, you don't have to think about what's next. What's next is what's next on the list.
3. Choose the Tools for Your System.
Now that you have everything into categorized and prioritized lists, it's time to decide how you want to keep that list organized and continually functional - manually or digitally. (Or even a combo of both.)
Manual.
I LOVE paper to pen, so much so that I stuck with paper to-do lists and calendar for long past when many people had switched to digital. I still use paper when hashing out new ideas and playing around with things. It feels better to me.
But as a "multihyphenate" as the kids say, it's significantly more efficient and practical to operate digitally. My to-do list is too unruly for paper.
When I do use paper, I prefer simple, like a sketch pad or legal pad. I also like the calendars and planners from May Designs. May Designs is a company out of Austin, TX that makes a HUGE range of planner options, from simple to very detailed. You can buy directly from them on their website, and there's also a line at Target. (Where I first found them.) I've done both and love them. In a sea of over-worked, over-priced planning options, this company comes through with simple products with beautiful designs.
If you want the fancy, full-blown paper planner with all the bells and whistles, I adore My Infinite Agenda. I won one in an Instagram contest last year, and it's SUCH a well-done planner. It's part planner, part vision board, and REALLY good at prompts to help you map out your goals and dreams, as well as reflect back on how you're doing. It's beautiful to look at and hold, as well as really sturdy and well-made. PLUS, a portion of the sales gives back to other charities. Bonus points - the founders of the company are opera singers! These are available through the website, as well as at many retailers.
Digital.
Going digital with the to-do list is really nice because, depending upon what you choose, your list stays tidy and updated across all your devices.
You can keep it simple with a spreadsheet or doc in Google Docs. You can upgrade your list management with an app.
If you choose to use an app, there are TONS of options on the market. Many of us already have a favorite, so there's no need to do a rundown here. (Though if you need some ideas leave a comment below!)
Note: Over the years I've tried MANY to-do list and task management apps. Most worked for a time, but didn't lend themselves to much flexibility to grow and adapt whenever my needs changed.
All except for one. TickTick. It's simple design and set-up lends itself so much flexibility to be set up however you best need it.
At the time of this writing, I've used it for over 5 years, which puts it through my organizing business, starting up the nonprofit Save Our Symphony Fort Worth and managing all of the start-up and continuing marketing tasks, closing the organizing business and starting this marketing business, as well as multiple books, products, blogs, and more. As well as just…life. I love it.
If you'd like to learn more, here's the starter tutorial I wrote about it.

4. Bring it all together.
The final step is then to whip up your kick-ass to-do list. Add those tasks by category and in priority order to your paper planner or app of choice.
Et Voila! Your completed*, kick-ass to-do list.
(*completed being relative since this is your starting point. To-do lists are ever-changing things but hopefully this has given you a solid foundation with which you can now get things done and cross them off the list!)

Marketing plans need action, and a solid to-do list system will help you keep track of everything that needs to be done.
Gather all your tasks, categorize and prioritize them, choose your best to-do list management tool, then enter everything into your tool of choice.
Then start checking off those tasks and watch your results take shape!
What's your favorite ways to keep track of your to-dos and get them done?
Need a marketing plan before you can start making your to-do list? There's a workbook for that.
Need help getting everything in order so that you can get to work? Let's work together to get you fully sorted.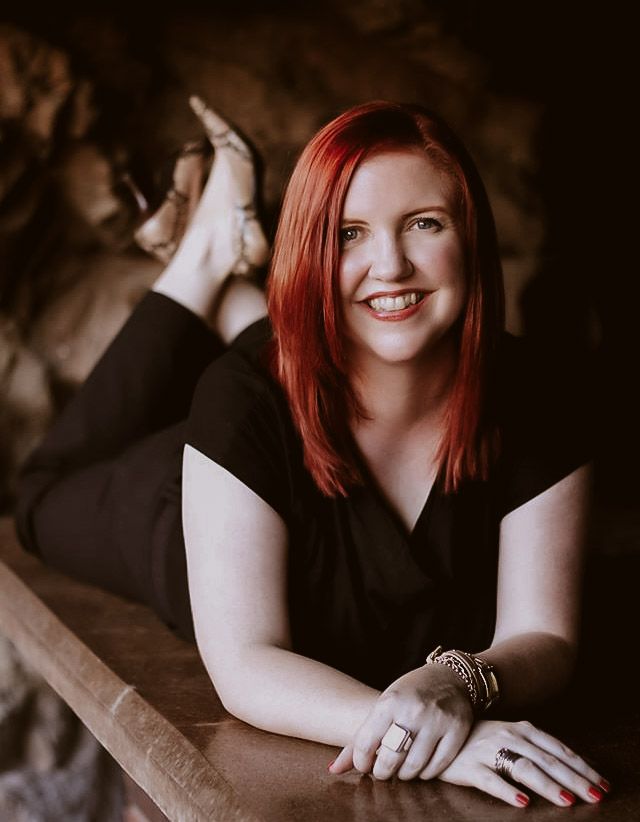 Hey there! I'm Melinda. Nice to meet you! I'm a performing arts marketing coach, writer, and performer. I those in the performing arts how to market themselves in a simple, clear, and creative way.
Wannabe runner. Love indulgent foods, whiskey, & champagne.
And not necessarily in that order.