How To Implement Your Marketing Plan
Having a marketing plan is great. It's V-I-T-A-L. However, if you don't take any action on it then even the best plan in the world will be worthless.
It's all about taking action.
You have a couple of ways to approach implementing your marketing plan.

Option 1: Make a to-do list off of your marketing plan.
Look through your plan, write down what needs to be done, add the tasks to your to-do list.
This option is solid. I operated this way for a really long time. However over time I discovered that it's not always very seamless or efficient.
When my marketing plan changed, I had to go back through and change to-do lists to update and get everything on the same page again. It was a whole thing.
Plus, it was really easy to lose sight of the overall plan while focused on tasks apart from it. A whole "forest; trees" situation.
Option 2: Make your marketing plan the to-do list.
Write up your marketing plan as an outline. Add action items right into the plan.
Since the marketing plan is an ever-evolving thing, use it to help with your to-do lists.
At the bottom of each outline section, write in the action steps needed.
Pro Tip: To make this easy to spot as you scroll through your outline, underneath each section type in "ACTION." Underneath that, make a bullet-pointed list of the tasks that need to be done, in the order in which they need to be done. Make this entire section of type bold and red (or other eye-catching color of choice) so it easily jumps off the page.
Want to be extra color-coded fancy? Make top priority actions in one color and lesser priority action steps in another.
Either option you choose (or another option entirely) the next step is prioritization.
What are your top priorities? Define the actions that need to be taken.
What other urgent needs do you have? Define the actions that need to be taken. (Use the "Bare Bones Guide" from the marketing plan workbook if you need a starting point.)

What order do these tasks need to be done in? Some things will naturally need to be done before others. Example: it's optimal to have branding defined before creating anything like website, social media graphics, etc. so that you don't have to redo them later. Having a website before social media gives you a place to send people when you set up your social media.
After you've defined what actions need to be taken, and in what priority order they need to be taken, add them to your to-do list.
Programming note: next week I'm sharing how to create a kick-ass to-do list. If you already have a great to-do list and need a flexible app to help you manage it, my fave app is TickTick. I wrote a tutorial on how to get started with it here.

The last step: Put tasks into your calendar.
If necessary, block out the time to get these things done. (Or delegate what you can, if you can!)

Marketing tasks encompass a number of things. if your to-do list runneth over, it can be overwhelming to decide how to schedule everything.

First, divide those tasks into the categories that work best for you. You can use the categories of your marketing plan or something else. The categories that work best for me are:
Social media posts - content calendar, writing copy, designing graphics, and scheduling posts for my social media channels.

Blog posts - content calendar, writing posts, design graphics, uploading to website, and sharing through social media and newsletter

Workbooks/projects - working on the Performing Arts Marketing Crash Course series and any other projects.

Design - designing and uploading artwork to create t-shirts, mugs, and more

Marketing plan - everything else in my marketing plan

Next, determine how you best focus and work.
Are you more productive in short bursts of time or longer? Do you procrastinate when you have too much time to do a project? Personally, my sweet spot is 2-4 hours to get into a good focus and flow. Less time sees anxiety creeping in. More time and I'll procrastinate.
Think about how much time you need to do your best work, and be honest with yourself. There are no wrong answers here.

Here are some options to experiment with based on different scheduling styles:
Doing a little bit from each category every day. If you're ADD/ADHD or work best in short bursts, this can be a good option for you.

Assigning a single category to each day. Ex: Monday Marketing, Wednesday Writing, etc. Works best if your all categories fit within a week so that you hit everything each week. This way has worked really well for some clients. For me, not so much.

Assigning two categories per day. Take your categories and assign them to days through the week. If you are operating with 5 overall categories like I am, you can hit each one twice a week. If not, you'll still be hitting each category at least once a week which is good.

Big Task of the week. Extended work through one category each week. This method can be especially good if you're doing a lot of planning ahead with social media and blogs. One downfall though is that it's quite a while before you come back to a single category, so if you're working on a larger project like a book it can feel like you're working in fits and starts.
Pro Tip: no matter which style you choose, do your most important task first. This gets you towards your goals faster, and everything else you get done that day is gravy.
When you're running an organization, or trying to perform while maintaining a job or one or more side hustles, it can feel like there's no time to market yourself.
Set your plan. Organize the tasks of your plan into a killer to-do list. Determine your optimal work schedule, then make it happen!
When you're juggling lots o' tasks, how do you make sure everything gets done?
Need a marketing plan so that you'll have something to implement? There's a workbook for that!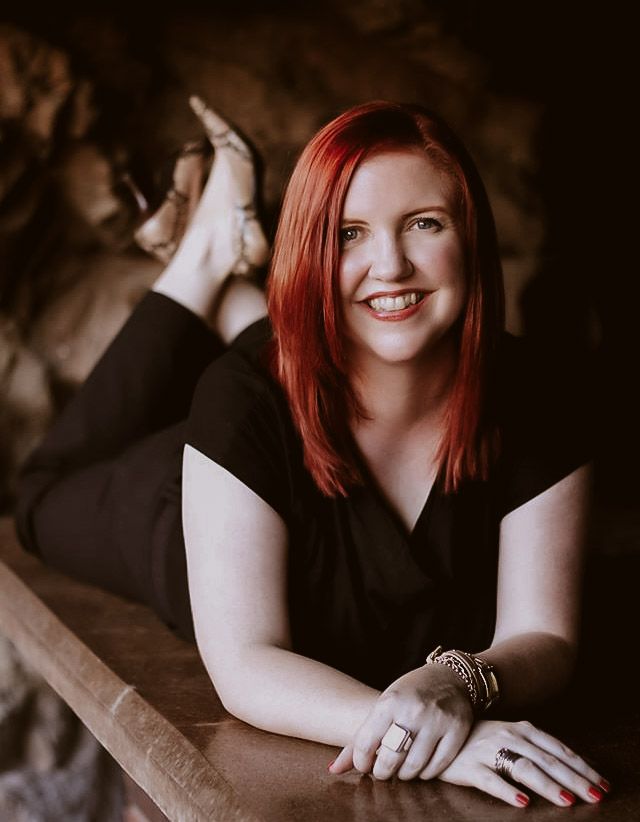 Hey there! I'm Melinda. Nice to meet you! I'm a performing arts marketing coach, writer, and performer. I those in the performing arts how to market themselves in a simple, clear, and creative way.
Wannabe runner. Love indulgent foods, whiskey, & champagne.
And not necessarily in that order.